Testimonials for Kundalini Healing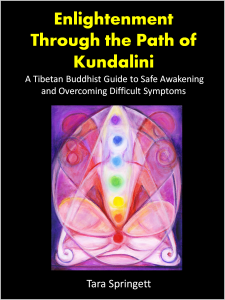 These are testimonials from clients who came to see me because they suffered from kundalini symptoms. I have changed peoples' names but have retained their original emails for proof.
To view testionials for Nigel Springett please click here
Agneta, 59 years
Dear Tara, you are an amazing, remarkable teacher! I have learned so many precious skills and useful insights from your guidance. I feel blessed that you have taken me on as a client and hope that you will keep the door open for me in the future. Thanks to your precious assistance, I am doing very well and feel quite luminous.Your presence in my life has been pivotal in helping me become the full channel of peace and wisdom that I strive to be for lightening the load of fellow travelers in this unusual earth school. I feel very efficacious as a guide and am both confident and humble in my service role.I know there are others that need your time more urgently than I do right now, so I dont want to take a spot that could be precious for a suffering person that is fortunate enough to find you.So I'm not going to schedule another appointment for now. Words are really not enough to express my gratitude to you. I hope that you might be open to me contacting you if and when I need additional guidance. My kindest, heartfelt thanks.
Jack, 21 years
From the first session, doing the higher consciousness healing resulted in my head pressure turning into heat and "dissolving". Simply understanding that the head pressure was ultimately about pride (an inflated sense of self) helped quite a bit. I now realize that keeping my feelings bottled up and avoiding much-needed talks after conflicts only worsens my symptoms. Being informed by Tara that it would be best to resolve my conflicts with others has ultimately created a shift in both my thinking and symptoms. I am feeling quite a bit better about things in general, so I  believe the method has been working. I very much appreciate the  sessions that we have had and the help that you have given me.Thank you!
Barry, 55 years
Thank you Tara… Thank you for really listening to me. Thanks for remembering all the little details.  Thanks for all your compassion.  Thanks for helping me understand what happened to me.  Thanks for showing me the way toward healing.  Thanks for teaching me a better way to think.  Thanks for believing in me and helping me believe in myself.  Thanks so much Tara.
Colin, 31 years
Going through the chaos of an awakening, Tara's tools and methods helped me navigate and understand what was happening and to filter out all the confusion to help bring me to a more stable frame of mind.
Norman, 36 years
Tara is understanding, intelligent, knowledgeble and very intuitive. I think her insights could be useful to a large number of people.
Nigel, 39 years
I just wanted to say a big thank you for sharing your time with me. Talking things through helped and the meditation that you gave me enabled me to look at the past trauma I was holding on to from a different perspective and allowed me to let go of it. I now realize how toxic it was to be holding on to it like I was. I am looking forward to the future unfolding and experiencing life to the fullest with the visualization techniques and practices we have talked about. Thank you again for your time.
Although I was already feeling quite good last time we spoke, I have since been experiencing wave after wave of blissful well being and consciousness, reminiscent of a period before I got involved with the yoga foundation. Thank you for helping me to experience this again. Its so beautiful I cannot put it into words.
Caroline, 44 years
I've been married for over 20 years and my husband is very controlling and has sometimes been abusive. I was on a roller-coaster of feelings. I really felt no one could help me before I contacted Tara. I have had therapy with psychologists and psychiatrists. It also helped but I was stuck.
Well, I'm still in the same place but I'm less stuck. I'm on a new level, calmer. I´m living my purpose which is to uplift others. Tara has helped me to have more confidence in my self, see that I'm not as bad as my husband has been telling me all these years and also to see that he has a personality disorder. I am more confident in stating my needs, although I know I have a long way to go to have the confidence to just be me in all situations, but I am on my way, I think.
Tara is full of wisdom and very practical and though I don't agree with her on everything and I have trouble following her advice because of my inner resistances and fear (I guess I´m a difficult patient), she is so helpful and knows just what to do when you feel overwhelmed and helpless. Her methods do work miracles when you follow them. She is such a blessing. I will always be grateful to you, Tara.
Louise, 49 years
Tara Springett has been a godsend to me. I am a devout Roman Catholic who had a spontaneous Kundalini Awakening after about 24 years of practicing fasting and meditation.
At first I had no idea what was happening to me but once I found out that I had had a Kundalini Awakening or Incendium Amoris which is the Catholic term which means Fire of Divine Love, I started to search for help. I found Tara on the internet and saw that she could meet with me by Skype. When I contacted her she told me she would put me on a waiting list. After a few weeks she contacted me to say that she had room for me in her practice.
I had been suffering from terrible pain in my heart chakra especially. Tara was able to help me learn to control and limit the pain and deal with the accompanying phenomena. After about a year and 3 months my crown chakra opened with a feeling of fire coming out of the top of my head. Around that time facial kriyas began and then full body kriyas. They were terrifying. I convulsed for three days straight until I was able to have a meeting with Tara and she helped me immediately begin to control the kriyas.
It was so good to speak with someone who understood what I was going through and could help me. I am so grateful to her, I feel as if Tara saved my life. I highly recommend Tara Springett to anyone who is suffering from Kundalini symptoms. Thank you Tara, may you be richly blessed.
Erika, 44 years
Tara helped me enormously in dealing with strong feelings of anxiety and fear and I am very grateful for all her help and support. I now feel able to embrace and to deal with the situation at hand.
Matthias, 49 years
Tara's insight into unlocking the physical and spiritual energies contained within the body was instrumental in changing my approach to life and its many challenges. With practical step by step guidance, I was able to look at outstanding issues and blockages holding back my self development and work through them to a more satisfying and fulfilling world view. I would recommend her to anyone seeking to make sincere progress on their personal journey.
Stefan, 39 years
After having a spontaneous kundalini awakening in January of this year (2017), I immediately took to the Internet to try and get some answers to, and relief from, the physical symptoms and emotional turmoil I was experiencing.  After viewing much frightening, confusing and contradictory content, I found Tara's site and Youtube videos.  While on her waiting list for an initial consultation I read her book, "Enlightenment through the path of kundalini". It helped answer many questions and relieve some of my initial confusion and anxiety.
Working with Tara using her higher consciousness healing and chakra meditations I was able to get immediate and consistent physical and emotional relief.  As a recovered alcoholic and addict Tara's background in addiction therapy was also extremely helpful. After a few months of working together I have now come to see my awakening as a blessing and I look forward to my daily practice. I am forever grateful for Tara's insight and guidance and whole-heartedly recommend working with her.
Harold, 28 years
Tara was very helpful in treating my anxiety and teaching me that the experience I was going through was a kundalini awakening. Within the first few sessions the anxiety had been improved dramatically. I would recommend Tara for anyone confused by this bewildering experience of intense anxiety/kundalini awakening. I am grateful that I was told about Tara by a friend who had also been helped by her in the past. Her kind and compassionate presence was very helpful in such a time as this. I am doing much better now. As other people are saying in the testimonials I am able to manage this energy much better in my body.
Kathy, 45 years
Tara came recommended by a friend with 40 years experience on the spiritual path. I, too, am an advanced meditator/tantric yogini trained in clinical social work. I know my way around a therapy session, and I knew I get more mileage from meditation-based practices. I wanted a spiritually-based body-mind approach in dealing with challenges and disappointments in my professional life.
Tara's Tibetan Buddhist therapy methods were perfect for me. I had read a few of her books but wanted the benefit of consulting a senior advisor. I faithfully practiced the blend of deity yoga and breath-work Tara prescribed and followed Tara's recommendations in managing a highly toxic work situation. Just like untying a knot, anxiety gave way to anger, and beneath the anger was sadness, and after that came freedom. It helped to process these layers of emotion aloud with Tara during our Skype sessions. Within 6-8 weeks, a series of surprising, positive changes resulted.
Then, just as suddenly, a new set of unforeseen challenges arose, this time in my family life, and it was a blessing to have Tara's immediate support in dealing with my ex's profound personality change due to chemical/mental health issues and the impact of his illness on our teenage sons.
Tara is a consummate professional. As therapists go, she's a personable and methodical clinician uniquely skilled in higher consciousness healing. Exactly what I needed at exactly the right time.
Lilly, 53 years
Thanks to you and your books I have found again the ground under my feet. I cannot thank you enough for this.
Sabine, 52 years
I found Tara's Higher Consciousness sessions invaluable.  I had been 'working' on myself for years and, although I had cleared most symptoms of chronic fatigue and over-sensitivity,  I was still picking up other people's stuff and struggling with poor boundaries.  Tara told me the problem lay with my inability to receive love for myself.  She showed me how to visualize a Deity in my heart sending me unconditional love.  I found this difficult to do at first as I didn't know what it could possibly feel like. Thinking of my daughters as babies helped me transfer the love to myself.  This practice helped tremendously in every way.  Implementing a double boundary around the bubble has helped me from picking up too much from clients. As a result my energy has improved.
Tara also helped me understand and deal with a tricky family situation by showing me what was really behind an unprovoked angry outburst from my brother.  She told me to put him in a separate bubble everyday for a week, along with an appropriate statement of how I felt and the wish for him to be healed and happy.  I could feel a change happening in my brother as I did this practice over the week.  I then felt able to email him and tell him from the heart how I felt.  I immediately got an email from him apologizing for his behaviour and the situation was diffused.  I have frequently used this technique since then, particularly with family members.
Inge 64 years
I would like you to know how grateful I am for your help and support.  Thank you for sharing with me your devotion, straightforwardness and knowledge.
Dirk, 29 years
When I first booked with Tara I was at the very beginning of a scary and confusing part of my life. I was very confused and freaked out with this unexpected turn in my life and after just a few sessions Tara helped give me a better understanding of what I was going through and helped me come to terms with some of the challenges facing me. I found Tara to be very honest and would challenge you on things at the right time. She made me feel much more at ease and I feel I have progressed quickly since her sessions. I am now dealing with things much better and I am beginning to find some benefits out of the kundalini experience. I never once felt like Tara was pushing her own beliefs onto me which was also important to me at such a delicate time.
Bea, 30 years
Looking back at the time I needed Tara's help I was in a severe situation mentally. I was going through a kundalini experience that I had no idea how to handle. She was able to get me to a point where I could function. I felt that her guidance which I will need again sometime soon was able to get me to a safer place within myself. When you are in need of help just that reminder that there is a being in this world who can help you see your self in a different light can help you get there. Thanks so much for all you did for me, Tara.
Timo, 28 years
I found Tara to be a skilled and versatile therapist with whom you can discuss a wide range of issues ranging from the most mundane to highly elevated spiritual topics. With the help of Tara I found new very useful insights to my life and with the help of the meditation exercises that she instructed I started feeling better and my anxiety levels started to lessen.
Katrina, 33 years
I first found Tara Springett when I was in a very bad place. I was confused, depressed and completely lost. I had a spontaneous Kundalini awakening last Summer, and was relying on a plethora of dubious-sounding advice from the Internet – much of it misogynistic and contradictory. Surfing the net had the unintended consequence of worsening my symptoms, rather than improving them!
That was until I had the good fortune of discovering Tara Springett on YouTube. I instantly felt that she was intelligent, experienced, and – crucially – understood kundalini awakening intimately, having lived it herself for 30 years. Her videos were nothing short of a revelation. My depression had lifted a little after the first video! My symptoms had been euphoric at first but had soon become worrying, then unbearable. I wasted no time in arranging a session.
My instincts proved to be right; Tara was warm, friendly and I truly felt she was the right person to help me. I felt reassured with her extensive experience as a psychotherapist, as well as her proven track record of helping people like me.
After the first session, I felt very positive. Tara equipped me with a very effective exercise to reduce (or eliminate) my crippling anxiety. Nine months on, and I still use this excercise when my anxiety creeps up. It is wonderfully effective, and I remain grateful to Tara for sharing with me her excellent technique.
In our following sessions, I made remarkable progress. My Kundalini symptoms had been intense and dramatic. I was left virtually bed-bound, with waves of energy vibrating through my body. Sleep was elusive; anxiety and depression were ever-present. My fear and uncertainty made the symptoms so much worse.
One of the biggest benefits of consulting with an expert like Tara, is that much she was able to shine a reassuring light on each of these symptoms. I wasn't being possessed – or dying! There WAS a light at the end of the tunnel, and Tara herself was a shining example of that. I was undergoing a wonderful transformation and Tara was able to guide me through those initial months. I will be forever grateful to her for that.
Kundalini is NOT a walk in the park. My awakening happened 9 months ago, and I am still in the early stages of the 'process'. I semi-jokingly refer to it as "puberty on acid" – we rely on our elders during puberty to guide us and offer us some comfort and hope. In the same way, we need an experienced, compassionate person to help us navigate those choppy waters of kundalini.  I feel very fortunate to have Tara as my therapist, as she proved to be an excellent guide during those early months. I continue to use her many techniques, which have stood the test of time. Many of my early symptoms have disappeared, and others are greatly decreased. I continue to make progress, in all areas, and life gets better every day. I can affirm that the kundalini is a great blessing – thanks to Tara.
Selma, 50 years
I would like to thank you from my heart; the sessions were very beneficial for me and have helped me. I would be happy, if I can contact you again if I need it. All my love
Bertram, 41 years
When I approached Tara, I was in a desperate situation. I was four years into a Kundalini activation, and had had a really rough time adapting to my new condition. The most difficult aspect of my condition was the strongly negative emotions that I had been experiencing ever since my activation. These included anxiety, fear, paranoia, anger, and debilitating self-loathing.
In my very first session with Tara, she taught me a meditation technique for calming my emotions, and I began practicing it diligently. I continued to have skype sessions with her every week for three months, and over the course of that time, I experienced a significant diminution in the intensity of my negative emotions. Most importantly, the meditation technique introduced me to a kind of active, conscious self-love that I had never before experienced in my life. I came to understand that self-love is the key to a safe and healthy kundalini process, and Tara's guidance was invaluable in helping me reach this understanding.
Now, seven months after my first session with Tara, I no longer need to have regular sessions, because I am a lot calmer, and able to trust the process. Tara has an amazing understanding of the kundalini process, and she is a no-nonsense, yet very caring, non-judgmental, and compassionate, teacher. I highly recommend her to anyone who is having difficulties with their kundalini activation.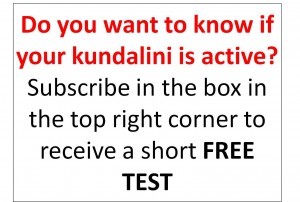 Alan, 26 years
Our first meeting about my kundalini symptoms has been positive. I am able to function better and some of my concentration is better. I feel lot less depressed, too and my sleep seems already better. So it is good 🙂
Berta, 63 years
In in my early 30's I had a spontaneous and oh so overwhelming Kundalini experience.  Unfortunately, there were no Tara Springett's around at the time. I turned to serious yogic or buddhist practionners only to be told 'Wow, that's really cool!'. Often they would glorify the experience or myself, which was definitely not what I wanted, and even less what I needed.  As for literature on the topic, well, it was pitiful. So I gave up searching for quite some years.
Not knowing what was happening at the time of my awakening, nor that I was mishandling this powerful and so seductive energy, I ended up worsening things by inadvertently amplifying it. The result was a series of unwanted physical and mental health issues. Among other experiences, I felt like my past personal wounds where all amplified.  Since I had no knowledge or guidance to properly direct this beautiful Kundalini energy, for the years to follow I strived to be 'normal' like everyone else in my loving family.  This just resulted in my self-esteem slipping away, as well as a very real sense that my spirit and energy level were being pulled down.  Sweeping the whole thing under the rug just didn't work !! I had to own up to this unique and so beautifully powerful experience ! But how? And more importantly, how do I integrate this gift from the universe so that I can offer it back ?
This past year, I did a web search on kundalini and came across Tara Springett's book Enlightenment Through the Path of kundalini: A Tibetan-Buddhist Guide for Safe Awakening. Her experiential and Buddhist knowledge blended with her very grounded approach spoke so much  to me.  It was the first time I came across someone who not only knew what she was talking about but who was also trained by a Tibetan master as to how to heal misdirected kundalini!  Wow, just writing this brings back all the excitement of reading her book. I felt validated, understood, and just wanted more. I felt I could finally trust someone to guide me to my full recovery. So I contacted Tara and we did a number of Skype sessions realigning both psychologically and energetically my misdirected paths. Her guidance, compassion, and most of all her blend of psychological as well as energetic knowledge and skills have brought me to a place where I feel whole and empowered again. Yes, there were other resources that also accompanied this deep healing, yet I could not have done it fully without Tara's guidance. All my deepest gratitude Tara.
Magda, 27 years
Tara's guidance and meditations have helped me decrease physical pain, lessen painful emotions, improve my studying, and decrease suffering in general.
Carla, 26 years
I began seeing Tara 4 months ago because I was in the throes of an unexpected and unwanted kundalini awakening. I had been dealing with extreme anxiety for years and this brought it to the point where I couldn't function. I left my job and though I had a more positive direction in mind for work I was paralyzed by fear. After many years of counselling in all different forms I have found that my work with Tara has truly brought me success in my healing. Other teachers and methods allowed me to survive and basically taught me how to cope with my problems but not to heal and grow beyond them. Tara gives you the tools and then the power is in your hands. The more you practice and use her techniques the more wonderful changes you see within yourself and the world around you. I also love that I have now developed stronger discipline and a meditation practice that is both useful and enjoyable. I am realizing my dream of running my own healing center to help others who are in difficult situations and I can look towards the future with nothing but excitement. Tara is compassionate, professional, punctual, intuitive and brilliant in my eyes. I had my final session today and I am walking away with a skill-set that I am confident can carry me through any of life's challenges.
Charlene, 41 years
I enjoyed working with Tara! It was very important to have someone to work with who was kundalini competent and Tara is—she has loads of experience and knows exactly what kundalini symptoms look like. I found this extremely validating. She taught me how to do various exercises that I took with me and incorporated them into my daily living. Thank YOU!!
Aaron, 42 years
I can only recommend Tara. If you had a spiritual, transcendent experience and suddenly you feel energy in our body, then this can be very frightening. I am very happy that I have found Tara. I was very frightened of the energy, which I felt in my body. Tara has helped me to transform this fear through a special exercise. She has also accompanied me in a professional way in my transformation process. For me that was mainly a change in my career. I am very grateful for Tara's support.
Beth, 42 years
Tara was forth coming on how we could collaborate to explore the process. Her knowledge and support provided guidance and ease. Thank you Tara!
Belinda, 48 years
Working with Tara has been a life changing experience for me. She has helped me addressing my energy issues and she has taught me to see things from new perspectives, which has been inspirational. Tara has guided me how to act out of love and compassion and she has shown me  through meditation to identify the core of my problems and then through individualized introspective work I have been given tools to progressively change my life for the best. Thanks Tara.
Anna, 27 years
I came to Tara Springett under the weight of severe anxiety and feelings of depression in my kundalini process. I was stuck on the life path and needed some help getting moving again. Tara provided practical tools to accomplish this task which resulted in massively reduced levels of anxiety and the removal of my feelings of despair. On top of this Tara helped me repair my relationships with family members and gave me the tools to deal positively with work place issues. I am deeply grateful to Tara for her advice, support and compassion.
Jacob, 50 years
Many thanks for your competent and empathetic help and your professional way of working. I felt understood and accepted and could accept and use  your help very well. This has helped me very much within the shortest period of time.
Jason 26 years
In my relatively short experience with living with an awakened kundalini I have come to know that it is not always easy and can at times be confusing and often scary. My personal experience was initially very jarring but I have been really blessed by how my journey had unfolded thus far. In the sessions I shared with Tara she has helped me to understand many of my experiences in a new light and has been able to offer me techniques, which will help me to live harmoniously with this evolutionary energy within me. It is wonderful to know there is somebody with a lifetime of experience of living with kundalini to whom I can turn to whenever I may need a guiding word on this amazing journey. Many thanks for everything with loving kindness!
Michael, 27 years
During the autumn 2013 I had a very strong kundalini experience, which completely derailed my life. During a longer period of time I had paralysing fears and insomnia. Tara has helped me a lot to understand the nature of the kundalini and she also gave me methods to overcome the insomnia and anxiety. A big part of the anxiety in my kundalini process was due to the ignorance of how the kundalini effects my mind. Through Tara's explanations I was able to understand the kundalini as a part of myself and integrate it. In that way, I could overcome my fears.
Danielle, 27 years
The sessions with Tara were helpful to me because they gave me a clearer understanding of what was going on. Tara has helped me to  better understand many of my problems and this has undoubtedly made it easier for me to deal with them. She has a deep understanding and knowledge of the kundalini process and the different challenges that may arise.
Hannah, 33 years
It has helped me to learn that kundalini is not dangerous in itself and that many people were able to deal with, Tara included. This information has taken a lot of my fears away.
Andrew, 31 years
"I contacted Tara because I was experiencing an uncomfortable feeling in my body during my meditation and mindfulness exercises. Sometimes I could feel a strong energy going up and down my body giving me a feeling of anxiety and panic and even pain at times.  Tara helped me to see what was going on, she offered kind, clear and gentle insights and explained to me a new way to understand the energy and my feelings. She has been particularly helpful using tools and visualization techniques to teach me how to progress in my psychological and spiritual growth. It's a fact that within few months Tara  gave me some powerful strategies, which enabled me to cope with many situations and understand myself better."
Allison, 33 years
I am feeling well. I have found our sessions very, very helpful! The breath work for anxiety was particularly helpful. I am continuing to practice your manifesting and breathing techniques and they are really effective.
Juliet, 58 years
The journey of kundalini energy can be very lonely and at times frightening. Finding Tara was like finding a ray of light at the end  of the tunnel. Not only is she compassionate and kind but turns what  seems like madness into sanity and has a very down to earth approach to the whole process using her own unique healing method. I could not recommend her more highly.
Arthur, 49 years
In the fall of 1997 I was blessed with a profound Kundalini awakening that has dramatically transformed my life. I am deeply grateful to have found Tara; her experiential knowledge of Kundalini has been extremely helpful.
Through Tara's guidance, specifically the practice of her unique higher consciousness healing method, I have come to a much greater understanding of the blessings of Kundalini as well as how to develop a healthy relationship with this gift. What is of most benefit to me is Tara's gentle teachings that point to love as the foundation of all healing. Thank you Tara for your wisdom.
John, 35 years
I don't believe in miracles but the 'Higher-Consciousness Healing' works. After going through a powerful and disorientating kundalini awakening finding Tara was the anchor back to reality and the beginning of a clearer understanding of what was happening.
Her healing techniques and advice got me grounded and strong again.  I whole-heartedly recommend Tara Springett.
Jane, 41 years
I am doing well and using your exercise every day.  The energy seems to be much more stable now. Thank you so very much for your help!
Barbara, 45 years
I  have been living with Kundalini  for the past eight years.  There have been many times that it has been a tremendously difficult, challenging and lonely journey for me.  I had a premature awakening of Kundalini  with no preparation and very little support and guidance  in the months and years that followed  after this tremendous force of  life energy erupted in my body.
Since the beginning  of my journey with kundalini,  every aspect of my person  has been  substantially altered.  That is to say that the energy has had a tremendous impact on my physical, mental and emotional  health. In the earlier years there were a number of  periods when I was very unwell,  as I struggled to adapt to this enormous power of energy within my body.
I have lived for eight years with considerable pain owing to my difficulty in adapting to the energy,  and the resistances that it has met within me. Because of the exceedingly difficult experience, which I had  when the energy prematurely opened  within me,  and the ongoing pain  that has followed, I have often been resentful and angry that I was chosen to live with kundalini.
This was made more difficult for me because I attributed my awakening of Kundalini to an encounter with a spiritual teacher who I did not have a trusting and healthy relationship with. This teacher  confirmed to me that he had awakened the kundalini  within me  by means of the shaktipat touch.
Recently I sought help for myself  because I was experiencing a lot of pain with the kundalini process. I came across Tara's website and organised a meeting with her by telephone.
In the work which I carried out with her over four cessions,  I feel that I made very significant progress in confronting some deeply held fears within me.  These fears related to  my sub conscious attachment to the spiritual teacher  whom I was still in connection with at a mental level. I was also extremely uncomfortable owing to the pain I was experiencing in my body.
After working with Tara  I was able to successfully detach  from my unhealthy relationship with the spiritual master  and take back the power that I had given to him. I found great  consolation  physically, mentally and emotionally when  I turned fully to God, relying  solely on his guidance to direct me.
Since undertaking this work with Tara, I have been a lot more comfortable since the pain in my body has significantly decreased  and  as my health has improved, my self esteem has also begun to strengthen.
I also experienced a great source of inner strength  from being able to share my  experience of Kundalini with another person who gives genuine guidance from her own experience of this energy.  This was extremely helpful because it has never been easy to talk to friends and even family about my journey with kundalini,  and medics have always put my symptoms down to mental health issues, which has been further isolating.
Since I have become more accepting of the energy,  I have been able to pay more attention to the subtle changes, which  it has been making within me. Although the process continues to be very challenging, I can acknowledge the enormous growth, which I continue to make,  and I take courage in knowing that as long as I am open to the teaching  of the kundalini, I am moving ever close to God.
This helps me to be  ever more at peace with myself  as my  greatest desire  is to love and live in  perfect union with God.
Michael, 34 years
"After having a completely unexpected and very powerful Kundalini awakening I was left extremely confused and at times terrified! Tara has helped me to get my feet back on the ground, not get so worked up about everything that's been happening and to actually embrace the change that I'm working through. I do Tara's higher conciousness exercise every day and it really helps – I would recommend it to everyone even without the turbulent Kundalini awakening! Thank you!"
Find more testimonials and info about kundalini on my second website www.kundalinisymptoms.com
To organise a session with Tara click here.