How to Find Your Soulmate – A Story About Finding True Love
by Tara Springett
Julia is 35, single and trying very hard to be happy that way. One day she meets Jane, an old lady in a small palm-reading shop who predicts a happy marriage for her. Jane also promises to transform Julia into a beautiful swan if she is willing to follow her teachings to the letter.
Against Julia's wishes, her desire to meet her soulmate reawakens amid a flurry of inner resistance and conflicting feelings. After all, none of Julia's friends has a happy relationship and they all agree that all the 'good men' have long been taken. Julia's confusion becomes even greater when she tries to reconcile the advice given by Jane with the teachings she is receiving in her Buddhist group.
Will Julia learn to harmonise her conflicting emotions, clarify her spiritual attitudes and find a true soulmate? Follow her journey in this book and find out for yourself…and perhaps some of the advice given to her may be helpful for you, too!
Tara Springett M.A. is a qualified Buddhist teacher since 1997; a qualified psychotherapist since 1990 and a successful self-help book author. Tara has been helping clients from all over the world to find love, success and happiness by applying the lessons outlined in HOW TO FIND YOUR SOULMATE .
Read the introduction of HOW TO FIND YOUR SOULMATE  here
The hard copy of this book is available in all good book shops and on the amazon websites, where you can also find a version for your kindle.
Now you can purchase this 247 page ebook as an immediate download for

the special discount price of $ 7.49 (app)/£ 4.99
(25% cheaper than on amazon!)
Check out with paypal:
                                 (14 days money-back guarantee – no quibbles)
Please make sure not to miss the link to the download page at the end of the check-out with paypal!
 Praise for HOW TO FIND YOUR SOULMATE
 Karen (38 years):
I really loved the book and could not put it down. I could totally identify with Julia and the struggles she went through to find a partner. Like her, I do not want to settle for a better-than-nothing-relationship. I want a partner with whom I can grow and develop. The book gave me valuable insights about how can achieve this aim. It is also a real page turner and fun to read.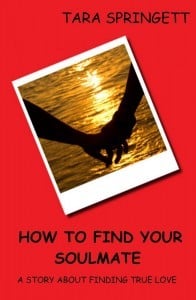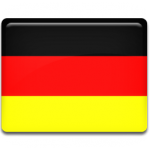 Deutsch