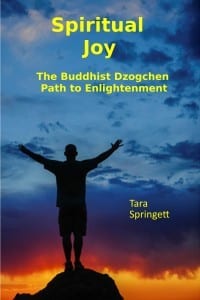 Spiritual Joy- The Buddhist Dzogchen Path to Enlightenment
by Tara Springett
In this groundbreaking and uplifting book Tibetan Buddhist teacher Tara Springett reveals how you can access and rest in the state of spiritual joy through the Buddhist practice of Dzogchen. This is the fastest way to reach enlightenment.
This ancient Tibetan Buddhist approach is presented without any jargon or cultural overlay. Simple and straightforward, Tara recounts how she herself was introduced to this amazing state of mind and how you too can experience the same.
You will learn:
Spiritual joy is the nature of our being and is only ever a hair's breadth away
How to access the state of spiritual joy without any method or technique
How to pervade your entire being and life with spiritual joy
How to dissolve all your negative states of mind
How to use spiritual joy to advance towards enlightenment in the fastest way possible
Tara Springett M.A. is a fully qualified psychotherapist and Tibetan Buddhist teacher and has helped her clients and students to find spiritual joy for over 25 years. She is the author of several self-help books, which have been translated into many languages. Tara has been featured in numerous magazines, radio shows and TV shows in several countries.
Read the introduction of SPIRITUAL JOY   here
The hard copy of this book is available in all good book shops and on the amazon websites, where you can also find a version for your kindle.
Now you can purchase this 255 page ebook as an immediate download for

the special discount price of $ 7.49 (app)/£ 4.99
(25% cheaper than on amazon!)
Check out with paypal:
                                 (14 days money-back guarantee – no quibbles)
Please make sure not to miss the link to the download page at the end of the check-out with paypal!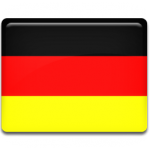 Deutsch