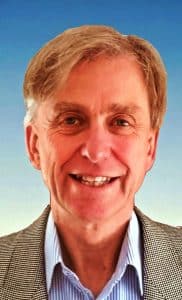 Nigel graduated with a Psychology degree in 1978 and went on to attain a Post-Graduate Diploma in Counselling. He then worked as a University Counsellor for eight years and trained in group psychotherapy. Through his client work and training, he qualified as a Chartered Counselling Psychologist. Following his Master's in Occupational Psychology, he worked as a consultant for nearly 30 years which included a coaching practice.
Nigel became a Buddhist practitioner in the Tibetan tradition over 30 years ago and his main teachers have been Rigdzin Shikpo and His Eminence Garchen Rinpoche.
His Kundalini awakening occurred over a decade ago and he is immensely grateful for the help and support he received from his wife, Tara. Latterly, Tara has trained him in Kundalini Therapy and she supervises his client work.
Nigel lives with Tara in a remote location in the Devon countryside in England near to Dartmoor National Park.
To schedule a session click here 
Testimonials 
(for privacy reasons the names have been changed but emails are saved as proof)
Anna, 39 years
I am doing well, thanks. My update is that I am safely being held by God and guided by the holy spirit. I see what has happened now and have moved from a place of fear into love. I entered the bridge through extreme polarity and through pain and adversity and then awakened to the safety of God and his peace. The past is behind me and I am confident that I will fulfil my life in alignment with God's will. I'm daily doing the meditations that you showed me and feel no reason to look at the past or analyse anything that arises; everything will come to pass with grace as I focus on creating a balanced life. I am so grateful for your guidance and support through that dark time. I send many blessings to you and Tara and wish you joy and peace.
Barbara, 42 years
My sessions with Nigel helped me to understand my awakening process. I was able to restore some balance and gain perspective on the overwhelming emotions I was experiencing when I was feeling out of control and overwhelmed. It helped me to realize that I was still in charge of creating what I want in my life.
Robert, 25 years
I had some powerful experiences while working with Nigel. I found him kind, understanding, trustworthy and wise. I would seek his help again and would recommend others do the same.
Fiona, 39 years
I was going through a rough time with a very distorted awakening that was causing a host of unpleasant symptoms.  After much googling, I found Nigel and we started to work together.  It was such a blessing. He helped me ground myself and come back to a loving place.  He gave me useful exercises to carry out between our sessions. I will be ever grateful for his time with me and I wouldn't hesitate to reach out to him again if the need arose.
Terry, 60 years
Very pleased with my sessions with Nigel. I have been experiencing kundalini symptoms for some time but I suddenly started having panic attacks mixed with a general feeling of anxiety and fear. These symptoms started to subside after my first online visit. After three visits, I was able to function without panic. After practicing the techniques for several months now, my symptoms are mostly a memory.
Harry, 60 years
The kundalini process began for me unexpectedly during deep meditation many years ago. The many benefits and challenges of this ongoing experience has led me to continually research the subject. Finding Tara's work was like discovering an oasis amidst the extremes of scare rumors on the one hand and vague optimism on the other. My consulataions with Nigel were immensely helpful. It was my first opportunity to speak with a qualified and grounded individual who is working first hand with kundalini.
Michael, 27 years
Nigel was very calm and friendly and I felt quite comfortable during our sessions. Before I came to him, my life was overtaken by uncomfortable symptoms of Kundalini and I felt like my emotions were in total control of my life. Nigel helped me realize that these symptoms can often point to energetic blockages. He showed me a few simple yet profound healing meditations and visualizations that have helped me feel so much better. To anyone dealing with difficult symptoms or emotional anxiety associated with spiritual ascension, I would certainly recommend you work with Nigel!
You can contact Nigel here