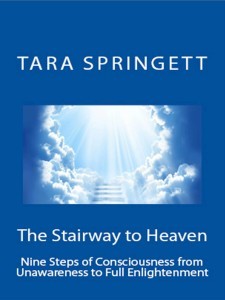 The Stairway to Heaven
– Nine Steps of Consciousness From Unawareness to Full Enlightenment 
by Tara Springett
THE STAIRWAY TO HEAVEN describes nine clearly defined stages of consciousness, which explain the development of each person starting from dreamlike unawareness to full enlightenment.
This book combines Tibetan Buddhist teachings with insights from transpersonal psychotherapy to offer a full understanding of people's psychological, mental and spiritual development.
You will learn:
To recognise nine clearly defined stages of consciousness in yourself and everybody else
How people's sense of self, their world view, their values and all their behaviours radically change at each stage of their development
What kind of help people need depending on their stage of consciousness
How to speed up your own development in every area of your life by applying the principles of the STAIRWAY TO HEAVEN 
Tara Springett M.A. is a qualified Buddhist teacher since 1997; a qualified psychotherapist since 1990 and a successful self-help book author. Tara has been helping clients from all over the world to find love, success and happiness by applying the nine stages of consciousness of the STAIRWAY TO HEAVEN.
Read the introduction of THE STAIRWAY TO HEAVEN here
The hard copy of this book is available in all good book shops and on the amazon websites, where you can also find a version for your kindle.
Now you can purchase this 342 page ebook as an immediate download for

the special discount price of $ 7.49 (app)/£ 4.99
(25% cheaper than on amazon!)
Check out with paypal:
                                 (14 days money-back guarantee – no quibbles)
 Please make sure not to miss the link to the download page at the end of the check-out with paypal!
Review by Barbara: This is a psychological/spiritual book unlike any I have read before. I feel as though the author – Tara Springett – has moulded her theories after a lifetime of developing her own psychological and spiritual health as well as that of her many clients. I have read several of Tara's other books – all highly recommend – yet this is arguably her best. Read more...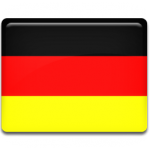 Deutsch