Welcome to Tara's website…
If you are looking for more love, happiness and spiritual growth you have come to the right place. Tara is a Buddhist teacher and therapist for kundalini syndrome and teaches highly efficient self-help tools. She has helped her clients and students to free themselves from their psychological problems and grow spiritually for nearly 30 years. Her methods are based on Buddhist teachings but nobody has to become a Buddhist to use them. These teachings are for everyone. With the information on this website you can:
* Find love and happiness that arises from within
* Deepen your spiritual growth and advance on the path to enlightenment
* Manifest your dreams while growing in altruistic love simultaneously
* Find your soulmate and use your relationships for spiritual growth
* Improve chronic emotional problems within weeks or a few months
* Get over the traumas of your past without revisiting them
* Increase physical well-being and feel more energetic 
* Overcome spiritual crisis (kundalini symptoms and kundalini syndrome)
Who endorses Tara?
Tara's spiritual teacher is His Eminence Garchen Rinpoche, the Tibetan-born Buddhist Master. In 2002 he encouraged Tara to become a Buddhist therapist, teacher and self-help author. Trish Lamb, a staff member at the Garchen Institute in Arizona, confirmed that the Venerable Master has given his blessing to and stamped his seal of approval on Tara Springett's book Higher-Consciousness Healing as well as the self-help practice of the same name that she teaches.
Finding relief from kundalini syndrome
Tara has treated people suffering from kundalini symptoms for several years with very good results. If you go to the core of what is causing the wide variety of symptoms during a spiritual awakening, these problems will quickly subside.  As a result, you will then receive the many positive aspects of a kundalini awakening. Find out more here or on Tara`s second website www.kundalinisymptoms.com
Some feedback for Tara
Richard, 32 years, wrote, "I am on my own kundalini path for about 4 years. Since I experienced this awakening I read, listened (and consulted) several authors and teachers.
I can say that Tara's advice is by far the most advanced. She has very efficient teachings that allowed me to manage the most challenging aspects of my kundalini process and also taught me to understand how it works and how to live in harmony with this wonderful (but
challenging) gift. If kundalini is like driving a powerful spaceship with many buttons, you
may want to know how to drive that. Consulting Tara is probably your best option.
Secondly, I consulted four psychiatrists and one psychotherapist in my life. What I could not accomplish with them for years, I did it with Tara within a few days or weeks (depending on the topic). So, Tara is not "only" a kundalini therapist, she is a professional psychotherapist. She helped me to create tremendous (and fast) achievements with many issues: social phobia, generalised anxiety disorder, PTSD, addictions… I use the word "create" because Tara helped me in a way that empowered me. There was no dependance at all.
Thirdly, Tara is a great spiritual teacher. She helped me with a holistic approach. After all, spirituality is not just about meditation but also about bringing all the aspects of your life in harmony, right? On that aspect, I was also suprised and amazed to see how many topics I could cover with Tara: diet, breathing, soulmate relationships, business and many others…
In conclusion, Tara is definitely able to give effective advice, teach tools and methods that improve many areas of life in a fast way. I am very grateful for that. Thank you very much, Tara."
Katie, 44 years, wrote, "I came across Tara Springett when I was in a personal crisis with a mix of psychological and physical symptoms such as depression, physical pain, and fatigue. At the time I was doing a lot of meditation but none of my yoga teachers were able to help. Thanks to Tara's YouTube videos I realized that I had a Kundalini energy imbalance.  During my very first session with Tara, she pinpointed the exact reason why I was plagued by fatigue. I have talked to several teachers and psychotherapists in the past but nobody has mentioned this issue before. My energy returned as soon as I took action on this issue by using her simple and practical advice. We've had several sessions where she has given me crystal clear advice on how to analyze and solve lifelong issues. Best of all is the fact that I can use her techniques myself and transfer the knowledge and technique to any situation in the future. It's very clear that she has decades of experience and has worked with hundreds of people because she covers so many different facets of personal development and a Kundalini awakening. I don't have to dive into the confusing and sometimes untrustworthy world of new age, philosophical, religious, or alternative treatments or ideas. Her principles and teachings are simple but highly effective. I highly recommend working with Tara and I especially love the fact that she has a background in Western psychology as well as being a Buddhist teacher. She has a very grounded and balanced view and as a person, she's both very warm-hearted and analytical."
Dr Michael Miller had adopted an eleven-year old girl a little while ago. He wrote, "I had a session because my daughter of eleven years who we recently adopted had tantrums. She had also suffered abuse in her early childhood. I received a healing-symbol for her. My daughter overcame the problem, completely! With your help we watched a "miracle" in two months. The psychologist and the social worker of the institution she used to be in, as well as the pediatrician, are astonished with the improvement of her behavior. Now she is kinder, that aggressiveness has almost disappeared, she hasn´t had any more tantrums, she sleeps peacefully, the nightmares are rare. On different occasions those experts said to us, using almost the same words, "she´s different, she´s happy". And we agree! Four months later the improvement of her behavior continues every day. What can we say? One thousand times, we say "thank you, Tara, you are in our heart".
Books by Tara Springett
All books are available as paperbacks and ebooks from the amazon sites and all good bookshops. But if you buy them as an ebook directly from this website, they are 25% cheaper! To view or buy click on the picture of the book
New!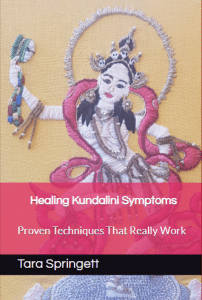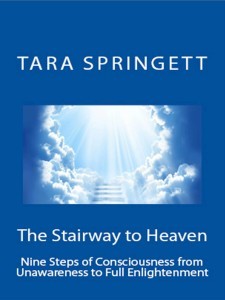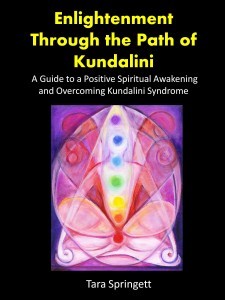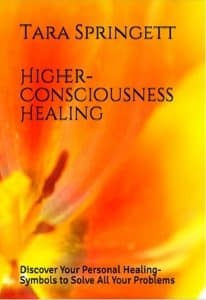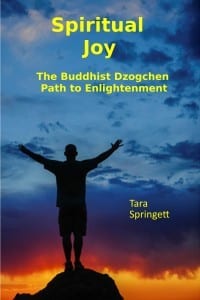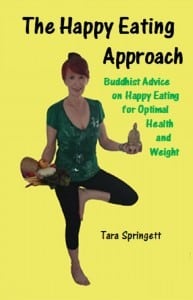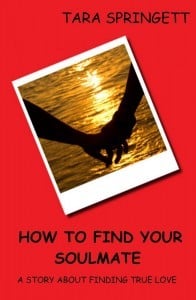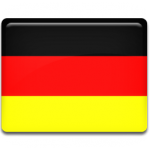 Deutsch