Testimonials for Higher-Consciousness Healing
The following testimonials were given to me by my counselling clients and by people who have worked with higher-consciousness healing by themselves. I have changed peoples' names but have retained all the original emails for proof.
Martin, 53 years
I would like to thank you for your time and your help, I enjoyed our sessions and they allowed me to gain this insight and to move on.
Mary and Peter, 52 and 54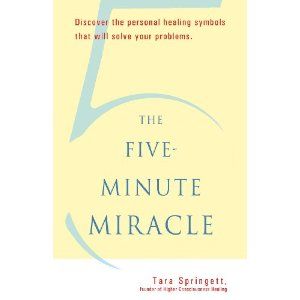 Working with Tara was an amazing and transformative experience, and we did it on skype! We are in the US and Tara's across the pond in the UK. Tara helped us to focus on the most painful emotion we experienced at the time of our problem. Once we did that, she guided us through a process that has it's roots in love, (not conflict) and helped us center in our truth.
Tara is sincere, caring and compassionate, and if you're stuck (and aren't we all) she has a way to cut through the glue to help you experience the  freedom we desperately seek. Tara comes from a place of peace and her intuitive nature will help you along this journey in your life. Whatever the problem or dis-ease, she can certainly assist in your healing whether it be inner child or present day circumstance.
Learn to relax and open up to the possibility of peace, love and calm in a fast moving pressure pot world with Tara's bright spiritual light as your guide. Attune to your higher consciousness, receive your symbol and ride the wave!
Martin, 39 years
I came to see Tara Springett after the death of a friend and a particularly difficult period of my life which led to the intensification of a long-term struggle with bouts of depression and anxiety. Tara is very easy to talk to and incredibly insightful which has led to a far greater understanding and acceptance of my personal issues. Whilst I still have work to do there was a significant decrease in my level of suffering in a short period of time and I will continue to see Tara when needed, to keep on top of things. Tara has a gift to be able to help people to get to the root cause of their suffering and the combination of Buddhist teachings with more conventional psychotherapy is very powerful. I would highly recommend her as a therapist.
Marianne (feedback for my book Advanced Manifesting)
I have been hoping to write this letter for some years, and today feels right.
I want to express my gratitude for your book about manifesting your dreams.
My first wish list is dated 13 Nov 09, almost 7 years ago, so I've been at it a while!
In 2009 I had recently learned to meditate, so adding the practice you describe in your book to the end of my daily meditation was an easy enough discipline.
I'm sure you've heard the story, but my life was a mess. I had left my abusive ex-partner 4 years previously. He got all the money and I fled with 3 children (then 11, 9 and 3). I was living in a rented place, sleeping in the dining room. Working all hours painting and decorating to make ends meet as a single parent. He stalked me for years in a relentless vindictive campaign to break me from every angle. I spent many years in fear of mine and the children's lives.
And then,  I read your book !
Not without disappointments and setbacks but over the last 7 years with your manifesting method, one by one, my wishes have been fulfilled. (You knew they would!) My ex has 'gone from our lives', I recouped my financial losses and my 3 children have blossomed in beautiful rounded young people in spite of it all, beyond my expectations. (My eldest is soon to graduate as a vet. My middle boy has just completed a Masters in Health Economics and my baby, now 15 is getting top grades and plans to study medicine.)
Along the way my meditation became a very energetic experience and it turned out I could channel spiritual energy. An amazing journey of self healing and spiritual opening.
And of course, the next wish was for a soul mate.. A journey with many a challenge. Much past pain needed healing along the way through exploration in relationships and my wish was refined with each painful set back.
A couple of months ago my soulmate appeared in the most unexpected package. A man who's life journey and back ground couldn't be more different from my own. And the fact that he is 9 years younger than me was something I wrestled with for …..oooooh all of 5 minutes! I started volunteering at a hospice and there he was, volunteering too.
So now I have a wonderful life. I have 3 beautiful happy children, am financially secure, live in a beautiful eco house and only have to work part time. I have found profound contentment and meaning through my connection to  'upstairs' and now practice my healing as a service to others.  And I have found my soulmate. I feel like the luckiest person on the planet.
I am writing this message of sincere thanks, as there is now nothing else I can think to wish for. Your book gave me 'something concrete to do' when my life seemed hopeless.  The message of altruistic love resonated from the first read and the expansion of that through myself and my life has been truly transformative. Thank you so much for helping me on my way.
Annabel, 43 years
I have been lucky enough, on the off-chance to have stumbled upon an article that mentioned Tara Springett. I was at the very lowest ebb at that point in my life.  I had a bad break-up from someone I thought could only be a narcissist. I also lost a woman who treated me like her daughter a few months before the break up. Then I lost my own mum to cancer a few months after, then on top of that there have been issues at work that was causing me too much stress and I had to keep it together at the same time as I'm a single mother.
I have had several months of psychotherapy because of all of this – over 20 sessions – which I thought at that time was enough as I tried to keep a semblance of normality after my last session.
But after a few months I realised that I needed more help. I contacted Tara after having read this article about her, as I was desperate. I can honestly say, that after only a few sessions with Tara I felt a tremendous change in me. All I wanted was to get back to how I was, full of life, positive and bubbly. I would say that by some 'Tara Magic' she restored me. I loved my sessions with Tara, she was like a friend who could offer you support without any judgement. I am really grateful to have met her. I am even willing to continue my sessions with her so that I can continue chatting to her. 🙂 But she's way to decent for that; she would not keep you having sessions just for the sake of it and she would never treat it or you as a business transaction.
Sam, 26
I learned a valuable therapeutic tool while working with Tara. Tara skillfully describes a simple yet profound method that gets to the root of many psychological issues like anxiety and depression. It is like wearing a weighted blanket or hugging someone who deeply cares about us in our difficult times, and it can be practiced any time that we need it. Tara kindly provides a way for us to find a true place of refuge in our sometimes hectic lives. I would recommend working with Tara if you want a creative way to be there for yourself and others.
Thanks again for all of the sessions we did.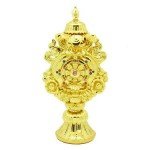 I suffered from a paralysing lack of motivation and was imprisoned more or less in depression for the last two or three years. The worst time I had already overcome and was relatively stable when I started to work with Tara. But unfortunately I had developed a chronic lack of motivation due to the depression and I could not make headway with my personal goals. The three sessions with Tara have helped me to deal better with this problem. Already after the first session I felt a lot better. After only a short time I started again to work on my future goals. In summary, I can say that I feel it has helped me a lot to talk with Tara and I have regained motivation for my life.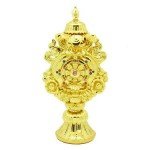 Tara helped me during a particularly rough period in my life.  I was going through a very traumatic break up of an unhealthy long term relationship, while transitioning into a totally new career.  She guided me to the tools within all of us to find peace, meaning, and abundance.  She's a good listener, but also not afraid to tell you what you need to hear.  If you are in crisis and not sure what to do, Tara is a lifeline.  My work with her started me on a path of mindfulness and fulfilment.  I've taken a break from my work with her, but hope to visit with her in the future.  Anyone can benefit from her sage advice and calm reflection.  Tara is hands down the wisest counsellor I've ever had.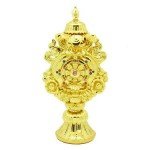 Jerry, 61
"Previously, I had been working with Tara Springett to help me overcome a few emotional issues and was experiencing great success. In conversation with Tara, I mentioned I wanted to work on my anxiety over health issues – specifically the heart palpitations I was experiencing far too often, every day. I had seen a heart specialist, had the stress test where they have you run on a gradually inclining treadmill and monitor your heart – nothing unusual showed up. The specialist also did an ultrasound on my heart, and again nothing unusual. Tara guided me go through the higher consciousness healing process to deal with health issues. Within a few days I was no longer experiencing any heart palpitations. It has now been well over six months and not even one incident of my heart palpitating. Needless to say, I have the utmost respect and appreciation for Tara and the training I have received from her."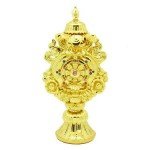 Hazel, 48
"I felt stuck in my life, desperate and full of fear.  I had been suffering for almost 12 years.  The last year I felt paralyzed, staring at my wall,  in a rut, and unable to get moving again.  I had read numerous books, hoping to get the inspiration and insight to pull myself out of my funk.  I was going through a very difficult divorce with a cruel and narcissistic ex-partner and my step son had committed suicide. I felt overwhelmed, yet I was trying to keep myself together, for my kids sake.
After giving Tara a brief synopsis on what  was going with my life, she helped me to visualize a secure and safe place, where fear didn't exist.  She also gave me a coping mechanism on how to deal with my ex husband and a visualization. These techniques magically have worked for me for the last six months.  I"m still going through the divorce and our finances still have not worked  their way out in court yet, but Tara has educated me on how to defuse my ex-husband's aggressive volatile behaviour and he has been easier to deal with. I can also carry on living in our house for a while.  I have also gotten a job in my chosen profession. My life has gotten better and I consistently do my visualization twice a day. I had only 3 sessions with Tara but I'm optimistic that I will be able to make my life even better.
I highly recommend  Tara, if your life is going out of control, or better still, seeing her and educating yourself on the red flags to prevent your life from going out of control! I could have used these visualizations 30 years ago, and maybe prevented some heart ache!!! Thank you, Tara!"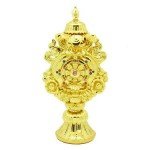 Andrea, 50
"The conversations with Tara have benefited me a lot. For me it was of course an important fact that she is a practising Buddhist. As an artist I was very happy to work with symbols. Tara Springett is very dynamic, understands the situation quickly and has a very good intuition. I recommend her warmly and would work with her again any time to search for solutions and clarity."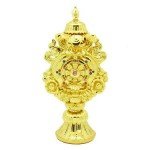 Janice, 40
I just wanted to let you know that I am so happy I have you in my life! You have helped and continue to help me to help myself in so many ways!!! You are much appreciated! I am sure by more than just me!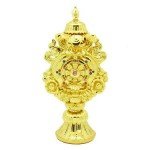 Amy, 40
When I sought help from Tara I was in a traumatic place following several major life events which culminated in my partner deciding to remove himself without notice back to his country of origin.  I needed to understand how I had allowed certain things to happen to me, why other people were not treating me with respect and in a way that I wanted to be treated.  I had been badly blamed, nearly destroyed and had  taken on someone else's
issues and I needed to learn how to separate them out from my own.
Firstly, I learned from Tara that I needed to love myself unconditionally to reduce my emotional pain.  Tara taught me techniques through Higher Consciousness Healing using symbols from my higher consciousness. One of the symbols I was given was a blossom tree within my heart.  Her techniques worked rapidly and after four sessions I found myself in a much stronger place.  I had also learned that as a healer others were easily drawn to my
energies and I needed to protect myself.  I could not expect of others as I expected of myself.
Over a year on I am in a much better place.  A new relationship and still learning (the right man was in my life all along!).  I am still applying Tara's techniques so as not to repeat the negative patterns of the past. Thank you Tara.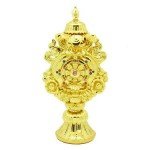 Andrea, 33
"Tara helped me through a tremendously difficult time. What I like about her is that not only is she professionally trained in psychotherapy, but on top of this, she applies more holistic techniques which really get to the heart of most issues, and I think it's the fastest way to heal. She was great at getting to the root of the problem, and coming up with practical exercises, which we did together to help work through this on an energetic level. Some of the exercises I still do on my own to this day. I've recommended her to a lot of my friends 🙂 "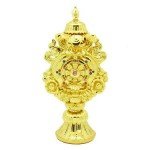 Carmen, 47
Briefly, I have had the book Higher-Consciousness Healing for about a year and had practised it rather half heartedly. Then I hurt my back in November and it even hurt to get up to change the movie I was watching, so I had no distractions whatsoever for two weeks. I followed the instructions in the book and was able to reduce the pain with the symbol of a golden sunflower. I also worked on my life long loneliness– I can remember being six and feeling very alone–with the symbol of a beautiful bunch of lavender. Literally in two days every lonely feeling was gone and now I have a hard time remembering what that felt like. I used a symbol of a glowing white ball on my fear of losing my job next and well, four months later and I am looking at getting promoted. I am even writing like crazy after being totally blocked for a year. There is more but I would have to write a book about it. Thank you!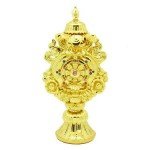 Silvia, 47
"I was able to overcome several years of depression with just a few counseling sessions from Tara. In our initial session, she led me through a guided meditation during which I discovered my healing symbol.  This symbol became my central focus during my daily meditation practice, and from there the depression, miraculously disappeared and has never returned."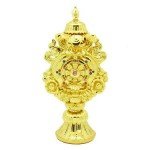 Barbara, 57
I benefitted a lot from our sessions.  I found the techniques helpful and still find them helpful. There is FAR LESS charge on my feelings about separating from my husband living my own life. I used to consider going my own way and would think, "that'll never happen."  Finally, in the last couple weeks, I set a target time to be on my own and had it feel like something I could do without fear. Thank you again for your help.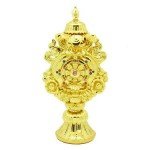 Sarah, 47
"Tara's method of counselling/coaching is quite unique.  I immediately felt comfortable with her and her process.  After having spent years doing traditional psychotherapy techniques to get over past "blocks" (that never seemed quite complete), the work I did with Tara was done in three months!  It is targeted, incisive, and very easy to relate to using some visualisation techniques which abide long after the work is done.  My turn around has been quite miraculous and I am so grateful to her for facilitating this."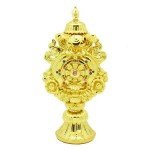 Mark, 51

"I overcame my avoidance and fear of opening mail. Today, in particular, I made several debt repayments and found this to be very satisfying,even enjoyable. I continue to practice what you taught me,especially with respect to dealing with difficult people. Many thanks for all you have taught me and please free to quote me in endorsement of your work. Lots more good things happening, especially in the field of spiritual practice and acting. "
Sarah, 33

"Having been deeply in love with my ex-boyfriend I identified as my soulmate and feeling the purest form of love I had ever had for another human being…My ex-boyfriend moved on and left me in a tailspin of emotions and questions. For may years, I carried the questions surrounding why our relationship ended to abruptly, what part I played in it, was there something I could have done, was I not good enough… amongst a myriad of other questions which eventually through the years developed into an insecurity. My sessions with Tara made me understand first and foremost that healing and tackling these emotions comes from within. Loving myself, believing in myself and believing that I deserved more and better. Not knowing how to do that Tara walked me through what I believed was an impossible task, or at least one that would potentially take years. The exercises that we did not only helped me let go of the strings that kept me attached to my ex-partner, but it also reintroduced me to myself and who I was and what I deserved. It was all about love, positivity and wellness…both for me and my ex. And with those feelings…I was able to move on."

Tom, 53

"Before working with Higher-consciousness healing I had a long history of suffering from depression and had had many attempts to put it right through various therapeutic methods over a period of about twenty years. I was a private client working with Tara over a period of two years. I initially came to her work to deal with a problem of severe clinical depression. I certainly experienced very good results even in the very first session of work we did together. But as remarkable as were my own results were – I experienced a steady consistent improvement over the time we worked – what I find very satisfying and in fact delightful is that I use what Tara has taught me almost every day for all sorts worries, stresses and problems in daily life as they arise. It is very satisfying and fulfilling because Higher Consciousness healing is always there for me no matter what and always provides a symbol or an answer that is required immediately! Looking at the value of this it is very remarkable to note that the techniques described in her book have become stronger and more established in my awareness and now virtually second nature. I think these experiences of her work definitely mark her work out as something very special in lots of ways. I also believe as a consequence I may even be experiencing something of the nature of true unconditional love in my consciousness and life and have subsequently realised it is certainly the most precious and fortunate aspect of being a human being. This is not an intellectual realisation so much as a definite experience endorsed by a natural happiness that arises. Therefore I recommend her work to all who may be curious or have a need to increase their own individual happiness to help deal with life as it comes along."

Janet, 32

"Higher Consciousness Healing is easy, effective, quick, and permanent.  It is a hidden gem for emotional healing.  Thank you Tara for providing this gift to the world!"

Julia, 32

I purchased your Higher-Consciousness Healing book from a privately owned book store in Calgary Alberta Canada.  I have just gone through a very stressful period of my life – in fact the most stress I have had in over five years – mostly work related and found your ideas extremely helpful. I quickly read your book and immediate applied your ideas, my levels were at eight out of ten (ten being the worst) and now are down to a two.  I have also used your method for other issues that have been bothering me and have now noticed that they are also down to a one or two. Right away as I used this technique I became calmer; not perfectly normal calm but calm enough to function.  One day I had a conversation with a co-worker and gained great insight on the cause of much of my stress.  It was a problem that got created because I was doing anything I could do to avoid working with someone in my office.  My dislike of this person was so great that I could easily imagine him as a Nazi War Criminal if he was living during World War II. He truly is a sociopath.  Evil at times yet brilliant. I meditated on this and received a healing symbol.  I worked with this twice a day and more often when I felt my hatred churning inside me. From an eight this has now become a one. Now I can say that I still dislike the person but I can work with him.  Which I didn't think would ever be possible. I also sent love to his higher self.  In your book you explained how his higher self was a being of light and the more love this man felt the better he would ultimately become.  I sent him love because I wanted to feel some peace.  After two weeks I do feel this peace.  Thank you. I also found great value in the technique of meeting my master and asking where I am in my life journey.

Barbara, 36

"I was not in a good place emotionally when I first started my therapy sessions, but gradually over time I have changed many aspects of my life. With Tara's help I have become a happy, confident woman, who likes and values herself – I am unrecognisable from the anxious and depressed person that turned up for my very first session. My most significant change has been with my career – I was very unhappy in my profession when I originally started my appointments with Tara, and fairly quickly gained the confidence to embark on a new career path, which led to me setting up a successful online business. My sessions with Tara have become an incredibly valuable part of my life – she is a guiding force that provides the tools for not only coping with life, but going out there and really living it.

Thomas, 64

"Tara helped me no end to get lasting control over my negative feelings and emotions."

Robert, 61

"I got in touch with Tara when I was at an extremely low ebb, and I found working with healing symbols helped me put things into perspective.  I particularly  looked forward to the one-on-sessions on Skype, and always came away with greater understanding of the issues, having been heard by a compassionate yet always very professional ear.  I have to thank Tara for helping me through a very painful phase. Thanks very much for everything.  I still have the odd moment of sadness but not with frequency and intensity of before, and generally feel a lot more positive."

Andrea, 39

Andrea shares a detailed report about solving her problem in this Daily Mail article here.

Christian, 45

"Tara Springett IS the best life-coach and psychotherapist in the UK. That is simply true. Do not go to anyone else, if, BIG IF, you are real about dealing with your issue, problem, illness, or whatever it is. Many many people call themselves healers, but they are simply after your money, and can often do more harm than good! Tara is the real thing. If you have a specific issue, she will show you the right way to work with it. This is my strong conviction after having had the benefit of working with her."

These are very typical experiences my clients have. The method I use is explained in detail in my book Higher-Consciousness Healing.

If you like the info don't forget to press the facebook 'like button' so that others may benefit from it, too. Thanks a lot.
Deutsch