Counselling and Coaching 
I have been working as a therapist for over twenty five years. I love my work and I love nothing better than to see you shedding the shackles of all your old problems and shortcomings. I deeply care about all my clients and will make sure that you get the maximum out of the sessions with me. To view my qualifications please click here. In many hundreds of cases I have helped people to overcome the following problems including:
relationship problems
childhood trauma
anxiety and stress
emotional pain
feelings of depression
sadness
feeling of being stuck in life
anger
low energy
weight management and problems with food and eating
bereavement
chronic pain and fatige for which there is no medical cause
When working with higher-consciousness healing my clients report in follow-up assessments that the solution to all these problems is swift, straightforward and most importantly lasting.
There is no going back to the past and opening of old wounds! Higher-consciousness healing goes to root of our suffering and works deep within our unconscious mind.
My approach focuses on teaching self-help tools that need to be used between the sessions because this is strengthening for your self-confidence. In addition I will use my experience of being a therapist for more than 20 years to guide you towards finding more happiness, love and success.
If you feel that you are suffering from a medical mental condition please make sure that you also seek advice from a psychiatrist. I can then help you to manage your condition in collaboration with your psychiatrist.
Coaching for manifesting your dreams:
I can also help you to manifest your dreams. Many of my clients have achieved goals that seemed totally unattainable before – for example, a partner, a career change, a baby or a successful business. I have a very good sensitivity to know which unconscious barriers are holding people back when trying to manifest their dreams. Once these blocks have been discovered they can be easily removed with higher-consciousness healing and the path is free to manifest what you desire.
To see testimonials please click here
Cost of the sessions:
Sessions take place once a week or twice a month and cost  61 Great British Pounds, 88 Euros or 110 US Dollars an hour (payable by paypal). They can be done one-to-one at Okehampton, England or over the phone/skype. I have worked successfully with many clients on the phone or skype from all over the world. Calls are very cheap from the UK – therefore telephone charges are included in the price to most countries. I will be phoning you. Concessions are available for those out of work, students and people who come from countries with an unfavourable currency exchange rate. Please ask me about this.
Therapy and coaching is currently offered by Tara Springett and Nigel Springett.
To schedule a session use the form here.  I speak fluently English and German.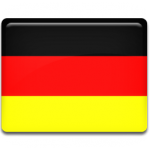 Deutsch