Soulmate Relationships
How to Find, Keep and Understand Your Perfect Partner
by Tara Springett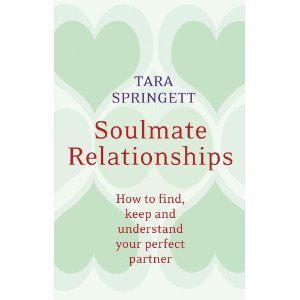 If you would like to find your soulmate or improve your existing relationship you have come to the right place!
The book Soulmate Relationship shows you how to achieve this aim. Soulmate relationships are not a gift from heaven but can be realised by anyone who understands four basic dynamics that guarantee lasting love and happiness in a partnership.
The book Soulmate Relationships explains the dynamics between men and women in love and provides simple guidelines and exercises to help you to recognise patterns in romantic relationships that will lead you to the perfect partner or improve your existing relationship.
 * shows how 'soulmate' (as opposed to 'ordinary') relationships between the sexes work
* reveals how recognising the fundamental differences between male and female psychologies can enhance romance and eroticism between partners
* describes 'the law of an even deal' and why it is fundamental to achieve happiness and satisfaction in all areas of a relationship
* explains how sex can be used to merge in a loving and spiritual way with your partner
* draws from a unique blend of sources, from Buddhist and Taoist teachings to the latest findings of systemic and family therapy 
* presents a fully realised guide to complete harmony and happiness in relationships
Now you can read reviews or purchase this 225 page book as an immediate download for your PC or kindle 
(There is a full money-back guarantee – no questions asked) 

Or you can read reviews or order Soulmate Relationship as a paper back
(There is a full money-back guarantee – no questions asked) 

Who is Tara Springett?
Tara holds an M.A. in Education and has post-graduate qualifications in gestalt therapy, body awareness therapy and transpersonal therapy. She is a fully qualified and licensed psychotherapist and counselor. Tara has worked as a drugs counselor, counselor for adolescents and general psychotherapist since 1988.
Tara has been a dedicated Buddhist practitioner since 1986. In 1997 she received encouragement from her Buddhist teacher Rigdzin Shikpo to teach meditation to others. In 2002 her Buddhist teacher Venerable Garchen Rinpoche also encouraged her to teach. Tara has since taught on-going meditation groups and combines Buddhist wisdom and her experience in counseling when assisting her clients with their personal growth, self development & improvement.
Tara is the author of  Advanced Manifesting (2009 Weiser) and Advanced Manifesting (2011).  She has been featured in numerous publications and has appeared on various radio and television shows in Europe and the US.
Now you can read reviews or purchase this 225 page book as an immediate download for your PC or kindle 
(There is a full money-back guarantee – no questions asked) 

 Or you can read reviews or order Soulmate Relationship as a paper back
(There is a full money-back guarantee – no questions asked) 

Contact Tara Springett
Tara Springett can be reached via tara at taraspringett.com or through her contact page here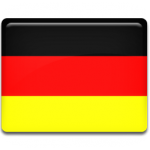 Deutsch