Tara offers Kundalini Therapy
by Tara Springett
I have been a psychotherapist and counsellor for over 25 years and have specialised in helping people with kundalini syndrome or spiritual crisis since 2010.
I love my work and in my work as a kundalini therapist I have been successful in helping hundreds of people all over the world to reduce and completely eliminate problematic kundalini symptoms. Most clients work with me for a few months (but we do not need to speak every week).
I myself have active kundalini since 1978 (since the tender age of 17) and can therefore empathise with your process. I have had many of the symptoms listed below and have learnt to overcome them all. I feel that I have mastered this process as I usually only experience the positive side of the kundalini.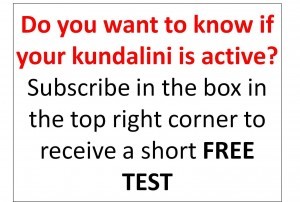 Kundalini symptoms that can be alleviated with higher-consciousness healing
General confusion and sense of being in turmoil
Amplified emotions like strong despair, anger, sadness, depression and fear
Anxiety, panic and stress
Disconcerting paranormal experiences like hearing voices or seeing visions (I will also explain to you in detail why these kundalini symptoms are very different from ordinary mental disease)
Physical symptoms like unexplained pains, energy running through the body, jerking and buzzing
Exhaustion and chronic fatigue
Over-sensitivity against sense stimuli
Sexual over-arousal
Sexual confusion
Emergence of traumatic material from childhood or past life
Fear of dying
Fear of going mad
Head pressure (can be a bit tricky)
Picking up too much negativity from one's surrounding and other people
Insomnia (a short period of medication may sometimes be necessary)
Learning to live with active kundalini in a world that does not understand this state
Relationship problems (arising from your kundalini awakening and also general)
Change in your career and problems at your work place
Feeling of being stuck in life
In addition I can also help you with non-kundalini related problems such as:
Weight management and problems with food and eating
Body image issues
Problems with self-confidence and lack of self-esteem
Bereavement
Manifesting your dreams
How I work
In our session I will teach you to manage, change and heal your own energy system. In the kundalini process it can be dangerous to let other people interfere with your energies as you could be picking up unwanted material from a healer even if he or she is well-intended.
We will always start with the more emotional or psychological aspects of your suffering. We will do this with the technique of higher consciousness healing which is based on Tibetan Buddhist meditations techniques. Simultaneously, I will explain to you what kundalini is and why you do not need to be afraid of it. It is in fact a great gift and virtually all my clients are able to appreciate this truth once we have finished the sessions.
In my experience all physical symptoms readily subside once the psychological work is done. If that is not the case we will work with the physical symptoms themselves. This will also be done through higher-consciousness healing.
How long will it take?
Most clients work for a number of months with me but we do not need to meet every week. You will get exercises to do between sessions and the healing takes place through practicing these exercises.
To view my qualifications please click here
To see testimonials please click here
Cost of the sessions
Sessions for kundalini therapy take place once a week or twice a month and cost 58 Great British Pounds, 85 Euros or 105 US Dollars an hour (payable by paypal). They can be done face-to-face in Okehampton, England or via skype/phone. Concessions are available.
To schedule a session use the form here.  I speak fluently English and German.
I speak fluently English and German.