Tara offers Kundalini Therapy
by Tara Springett
In my work as a kundalini therapist I have been successful in helping hundreds of people all over the world to reduce and completely eliminate problematic kundalini symptoms. Most clients work with me for a few months.
I myself have active kundalini since 1986 and can therefore empathise with your process. I feel that I have now mastered this process as I usually only experience the positive side of the kundalini.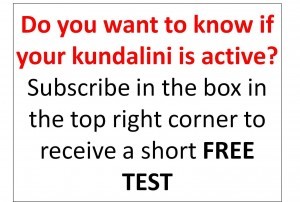 Kundalini symptoms that can be alleviated with higher-consciousness healing
General confusion and sense of being in turmoil
Amplified emotions like strong despair, anger, sadness and fear
Anxiety and panic
Disconcerting paranormal experiences like hearing voices or seeing visions (I will also explain to you in detail why these kundalini symptoms are very different from ordinary mental disease)
Disconcerting physical symptoms like unexplained pains, energy running through the body, jerking and buzzing
Over-sensitivity against sense stimuli
Sexual over-arousal
Sexual confusion
Emergence of traumatic material from one's childhood or past life
Fear of dying
Fear of going mad
Head pressure (can be a bit tricky)
Picking up too much negativity from one's surrounding and other people
Insomnia (a short period of medication may sometimes be necessary)
To view my qualifications please click here
To see testimonials please click here
For a more detailed description how I work click here
Cost of the sessions
Sessions for kundalini therapy take place once a week or twice a month and cost 55 Great British Pounds, 80 Euros or 100 US Dollars an hour (payable by paypal). They can be done face-to-face in Okehampton, England or via skype/phone. Concessions are available
To schedule a first free chat or a session use the form here.