The Five-Minute Miracle
Discover the Personal Healing Symbols that Will Solve Your Problem
by Tara Springett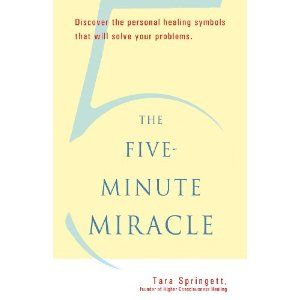 Try to imagine to find a self-help book that really delivers on its promise. The Five-Minute Miracle is such a self-help book. It has already changed the lives of thousands of people and it also can change your life.
What kind of solution are you looking for? Is it freedom from depression, anxiety, anger, difficult relationships, loneliness or feeling stuck in life?
The Five-Minute Miracle has an easy, straightforward and quick solution to all of these problems. You will find help for:
* Depression, sadness and grief
* Anxiety, phobias, fears and worries
* Anger and addiction
* Issues with self-confidence and self-esteem
* Relationship problems with a partner, with parents, with children, with work colleagues 
* Chronic tiredness and pain
* Recovery from abuse and trauma
* Kundalini problems
All of these problems can be cured within a matter of weeks.
I realize that this is a bold statement and you will probably ask: How can one single method cure all these problems? The answer is:  The Five-Minute Miracle goes to the root of all our suffering. It goes to the level in our mind where every form of suffering starts and introduces us to a state of mind that leads to happiness and love. It is easy, straightforward and quick – and most importantly lasting.
Now you can read reviews and purchase this 140 page book as an immediate download for your PC or kindle for just $13.65 (£8.78)
(There is a full money-back guarantee – no questions asked) 

Or you can read reviews or order The Five-Minute Miracle as a paperback
(There is a full money-back guarantee – no questions asked) 
FAQs
If there is such an easy method why have I not heard about it before?
The Five-Minute Miracle takes the heart of Buddhist teachings and helps people from every background to use it to solve their personal problems. Buddhist teachers have taught the essence of The Five-Minute Miracle for centuries. What is new is the packaging. There will be no religious jargon or foreign culture – The Five-Minute Miracle is a practice that is suitable for people of every religious and spiritual background, as well as for non-religious people.
Is is difficult to practice?
Not at all. The Five-Minute Miracle is so simple and easy that even children can practice it. Many children have used this practice to solve issues like anxiety, shyness and relationship problems.
Will I need to see a therapist?
No, The Five-Minute Miracle gives away the entire practice in minute detail. You can learn it from the book and I have had many emails from satisfied readers who have solved severe problems all by themselves simply by using the guide-lines in this book.
Will there be someone I can ask a question if I get stuck on my own?
I will be here and I am happy to answer questions.
What other people say
Danielle
I am very happy to have noticed this book. It is a very individual path to find personal healing symbols, which are right for the specific situation. These symbols come out of your own inner depth and trigger deeply pleasurable feelings. Furthermore, this method requires only very little time and it is really easy. Once you have read the book and have used the method you will not forget it for the rest of your life and you will have an incrdible tool at your disposal that has unlimited  use for every area of your life.
Absolutely, recommended and written in a very loving way!
Helga
For everyone who is in search for healing of anxiety and depression this book is an absolute must!
Everybody who is ready to work on themselves and uses the method that is described in this book in great detail and with many case studies will be certainly successful. But it is important to give this a proper try. For someone who has not dealt a lot with the topic of consciousness it can be unbelievable how easy it is to get rid of your problems.
I find this book beautifully written and would wish that this book is also available in German because I know many people who are suffering unnecessarily and would benefit from this book, which is full of love.
My recommendation is to read it, definitely!
By the way, the book is also helpful for people who are only indirectly involved in the problems of others (for example, family, partnership and friends etc.
Now you can read reviews or purchase this 140 page book as an immediate download for your PC or kindle for just $13.65 (£8.78)
(There is a full money-back guarantee – no questions asked) 
Or you can read reviews or order The Five-Minute Miracle as a paperback
(There is a full money-back guarantee – no questions asked)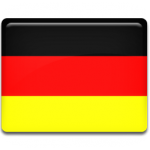 Deutsch