One-to-one sessions: the majority of Tara`s and Nigel`s clients talk to them via skype and find that very satisfactory. You can also meet us one-to-one in Okehampton, Devon. New clients will be allocated to Tara or Nigel dependent on who has the next vacancy. Our prices are reasonable. Tara speaks fluently English and German.
To schedule a first free chat or a session please contact us. We will try to get back to you within 48 hours.
You can contact Tara directly via tara at taraspringett.com (replace 'at' with '@')
You can contact Nigel directly via springett.nigel at gmail.com (replace àt`with `@`)
Or use the form below
If you have not heard from us after 48 hours, please check your spam folder and contact us again. Sometimes emails get lost for some unknown reason. Also, make sure that you have not misspelled our email addresses.
If you would like to subscribe to our newsletter please enter your email address in the box in the left top corner or say so in your email.
Privacy notice: Your email address will be collected and stored for the sole purpose to send you occasionally a newsletter with information related to the content of my website. It will never be passed on to third parties.
I will not bombard you with too many newsletters but if they are getting too many, please send me an email to unsubscribe and do NOT put the email into your spam folder. Many thanks! To unsubscribe reply and put unsubscribe in the subject line.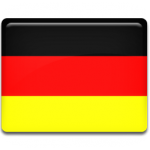 Deutsch