One-to-one sessions: the majority of my clients talk to me via skype and find that very satisfactory. You can also meet me one-to-one in Okehampton, Devon. My prices are reasonable. I speak fluently English and German.
To schedule a session please contact me. I will try to get back to you within 48 hours.
You can contact me directly via tara at taraspringett.com (replace 'at' with '@')
Or use the form below
If you have not heard from me after 48 hours, please check your spam folder and contact me again. Sometimes emails get lost for some unknown reason. Also, make sure that you have not misspelled your email address.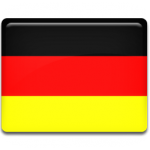 Deutsch